Expo 'Théâtre du Monde' (World Theatre) at La Maison Rouge, Paris
A fascinating exhibit that mixes everything from antiquities to videos of performance art.  From the private collection of David Walsh, who created MONA (Museum of Old and New Art near Hobart, Tasmania).  The exhibit is eclectic to say the least but also fascinating, thought provoking and well worth the visit.  Some pieces are just fun, some are disturbing and some are beautiful.  (The juxtaposition of ancient and modern is a bit reminiscent of the Crossing Borders show at the Rosenblum Collection last year but that exhibit hardly exhausted the subject!).   The current exhibit runs until January 19.  And Wednesday – Sunday the Rose Bakery Cafe in the museum is open 11-7.  While you're in the neighborhood you could check out the Opera Bastille.  Or walk the Coulée Verte.
La Maison Rouge, 10 boulevard de la Bastille, 12th.  Nearest metro: line 5 Quai de la Rapée.
Admission: 8 euros, 5.5 for 13-18 year olds, students, +65
Coffin, Paa Joe, Ghana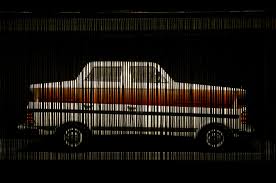 Just plain fun (the goldfish are live)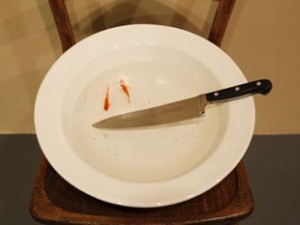 Giacometti, an Egyptian mummy case and century-old Polynesian textiles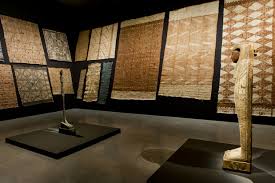 A collection of objects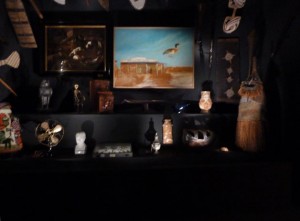 And a bust made of beetle shells (among other materials)