Paris Plages
A beach vacation in the heart of Paris!  It's really a lot of fun and you have until August 17 to wiggle your toes in the sand, sunbathe facing the Seine, run through the mister to cool off, play pétanque, get a bite, have drink, refill your water bottles, take a salsa dance class, read a book or ride a bike along the roadway closed to cars for the duration.  It's a great place to take a break from the tourist sites, especially if you're visiting Paris with kids.  There are bikes for rent for the little kids (2-8 years, helmets provided) and bins with sand toys to encourage sand castle building!  Plenty of beach chairs – and beach umbrellas so you can choose sun or shade.  See Paris from a different perspective!
This year there are 2 locations – one along the quai in front of the Hotel de Ville (starts near the Sully/Morland metro stop near Bastille) which runs to just past Châtelet, the other in the northeast of Paris at La Villette (here there are lots of water sports, kayaks for rent for kids among other things).  Well organized, people handing out maps, lots of WC and water stations.  Have a blast!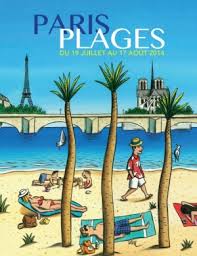 Sunbathing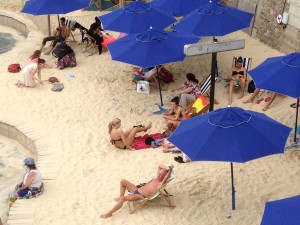 Cooling off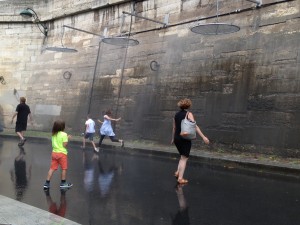 Helmets for the kids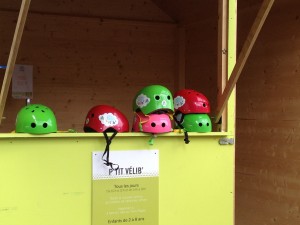 Pétanque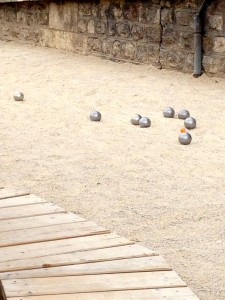 And an Eiffel Tower made of bistro chairs (with the real one in the background)!